Management

Garry Biles
P. Eng., President and COO
Mr. Biles is a professional engineer with more than 38 years experience, including 16 years as General Manager of 4 producing mines
Bachelor of Metallurgical Engineering, Technical University of Nova Scotia, 1972
From 1975 to 1994 held Superintendent and General Manager positions for a number of Canadian mining operations including Falconbridge, Cypress Anvil, Corona and Claude Resources
From 1994 to 2002 started as Mine Manager eventually becoming General Manager of Barrick's rich Eskay Creek mine in Smithers, BC
From 2003-2006 was the General Manager of the Bellavista gold mine in Costa Rica for Glencairn Gold, where he supervised the development from start-up through to commercial production in 2006.
Has excelled at maximizing gold mining operations, achieving production and cost targets and establishing excellent track records for safety first, environmental leadership and strong relations with employees and First Nations.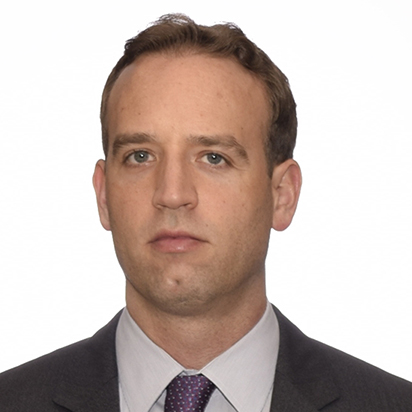 Scott Eldridge
CEO and Director
Most recently he was President and CEO of Arctic Star Exploration (TSX-V: ADD), a diamond exploration company.
Prior he held the position of CFO and VP Finance with Amarillo Gold (TSX-V: AGC) a gold developer in Brazil.
Additionally, he co-founded Euroscandic International Group Inc., a private company that offered investment banking services to natural resource companies.
During his time in the industry Scott has been responsible for raising in excess of $500 million in combined equity and debt financing for mining projects varying from exploration to construction financing around the globe.
Mr. Eldridge has a B.B.A. from Capilano University in Vancouver Canada, and an M.B.A. from Central European University in Budapest Hungary.
Troy Gill
BSc.(Geol.) MAIG, VP Exploration
Mr. Gill has 27 years experience as an exploration geologist in a diverse range of commodities and styles of mineralization in Australia, Canada, Mexico and Solomon Islands. He was a Senior Project Geologist and Team Leader in Rio Tinto Exploration for 15 years. Since then Mr. Gill has held roles of Exploration Manager, VP Exploration and Director in junior exploration companies.
Commodity experience includes orogenic gold, VMS base metals and gold, as well as komatiite nickel exploration in the Eastern Goldfields of the Yilgarn Block and the Pilbara Craton of Western Australia and in the Superior Craton in both Quebec and Ontario, Canada. Epithermal gold and porphyry copper in Sinaloa and Guerrero states of Mexico and more recently in Solomon Islands. Iron ore in the Hamersley Ranges of Western Australia and in Labrador near Schefferville, Canada. Diamonds exploration across much of northern Canada.
The range of his experience in exploration methods spans from grassroots regional surficial geochemical sampling in regolith and glacial environments, remote sensing and geophysical survey data interpretation, geological and structural mapping of stripped outcrop and trenching and various types of drilling to resource modeling and delivery of a Preliminary Economic Assessment.

Philip Yee
M.B.A., C.P.A., CFO
Professional accountant with MBA and MEng (Mining) degrees and with over 24 years of experience in corporate management, regulatory reporting, accounting, auditing and taxation.
BComm degree, University of British Columbia
MBA degree, City University
MEng (Mining) degree, University of Arizona
Achieved professional qualifications as CPA, CGA, CMA, CMC, CIA, CFE and MAusIMM.
From 1988 to 1997, acted as controller, treasurer and/or associate for Canadian Connection Group, Can-Chi Group and Corporate House, responsible for all accounting, reporting and management functions for private and public companies.
From 1997 to 2003 acted as Controller for Augusta Group, overseeing all accounting and reporting activities for publicly-listed mineral exploration companies.
Has acted as Chief Financial Officer, Vice-President (Finance) and/or Controller for Canarc Resource Corp. (since 2003), Aztec Metals Corp. (since 2003), Endeavour Silver Corp. (from 2003 to 2007) and Parallel Resources Ltd. (from 2009 to 2011).
Member of AICPA, WSBCPA, CGABC, CMABC, CAMC, IIA, ACFE, SME, and AusIMM.
Email Signup
Sign up for the latest news and updates