Board of Directors

Bradford Cooke
M.Sc, P.Geo., Chairman and Founder
Professional geologist with 36 years experience in the mining industry, specializing in the discovery and development of mineral deposits.
B.Sc. Geology degree (Honors), Queens University, Kingston ON, 1976
M.Sc. Geology degree, University of British Columbia, Vancouver BC, 1984.
From 1976 to 1982, worked as project geologist managing mineral exploration programs for uranium, base metals and precious metals across Canada for Noranda Mines, Shell Minerals and Chevron Minerals.
Between 1983 and 1987, owned and operated Cooke Geological Consultants Ltd., discovering and developing several high grade gold vein deposits for clients in British Columbia.
In 1988, launched Canarc Resource Corp. and has overseen its growth since that time, acquiring, financing, exploring and developing gold mining properties throughout North, Central and South America.
Participated in several grass roots gold discoveries over the past 27 years.
Published several geological/geochemical papers in leading technical journals.
Member in good standing of the Association of Professional Engineers and Geoscientists of British Columbia, The Canadian Institute of Mining and Metallurgy, The Prospectors and Developers Association of Canada, the B.C.- Yukon Chamber of Mines, and a Fellow of the Geological Association of Canada.
Andrew Bowering
Director
Venture capitalist, 30-years experience as owner operator of drilling companies and leadership in worldwide mineral exploration and development.
Founded/funded Millennial Lithium Corp and Prime Mining Corp, has built teams to pursue precious, base and industrial metals from exploration to production.
Founder/operator of companies on the TSX Venture, TSX main and American Stock Exchange including Caldera Environmental, Pinnacle Mines, ATW Gold, Cap-Ex Iron Ore, Millennial Lithium, Prime Mining Corp and American Lithium Corp.
Deepak Malhotra
Phd, Director
PhD in Mineral Economics and a Metallurgical Engineer and Mineral Economist with over 40 years experience.
Wealth of knowledge and expertise in metallurgical research, process development for new properties, plant troubleshooting, plant audits, detailed engineering, and overall business management, developed while working for over 50 gold projects throughout the world.
Worked with various financial institutions like International Finance Corporation (IFC) and other investment funds.
President and Principal of Resource Development Inc, a diversified mining consulting services company located in Colorado, US.
Involved the first Albion Process Gold recovery plant that is currently operating at Canarc's joint venture partner, Panterra Gold in the Dominican Republic.
Significant experience with refractory ores that will be beneficial for Canarc as it advances the New Polaris Gold Project.
Martin Burian
CA, CBV, Director
Chartered Accountant and Chartered Business Valuator with over eighteen years of investment banking experience.
Extensive knowledge and expertise in corporate finance and advisory services, including M&A in mineral exploration and mining.
Managing Director of Investment Banking at Haywood Securities Inc. from 2010 until mid-2013, prior to which he served as President of Bolder Investment Partners from 2009 until its merger with Haywood Securities in 2010.
Graduated with a Bachelor of Commerce degree from the University of British Columbia in 1986 and obtained his Chartered Accountant and Chartered Business Valuator designations while working with KPMG.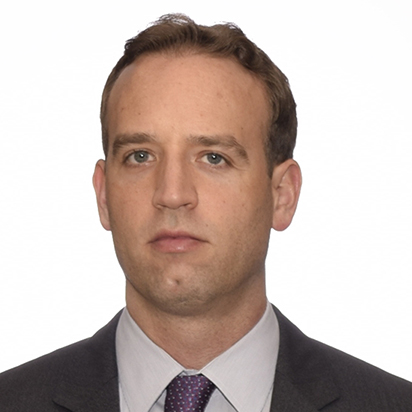 Scott Eldridge
CEO and Director
Most recently he was President and CEO of Arctic Star Exploration (TSX-V: ADD), a diamond exploration company.
Prior he held the position of CFO and VP Finance with Amarillo Gold (TSX-V: AGC) a gold developer in Brazil.
Additionally, he co-founded Euroscandic International Group Inc., a private company that offered investment banking services to natural resource companies.
During his time in the industry Scott has been responsible for raising in excess of $500 million in combined equity and debt financing for mining projects varying from exploration to construction financing around the globe.
Mr. Eldridge has a B.B.A. from Capilano University in Vancouver Canada, and an M.B.A. from Central European University in Budapest Hungary.
Email Signup
Sign up for the latest news and updates